Over 75 ways you can help more animals, and the animal welfare groups already working at it.
How many are you already doing?
More detailed descriptions of these can be found, further down, on this page.
Feel free to copy this and forward it to anyone and everyone!
info@saveananimal.org
$$ Donations to non profits and those working for the animals.
Look for wish lists from local animal welfare groups.
Pet Food donations
Flea Meds/ Medications donations
$$ directly to help cover Vet Bills / Prescriptions
Gift cards from local stores. or online shops
Do you have property, buildings, or land you could donate to create a shelter? or sanctuary?
Do you have Fencing to donate? Doors? Anything?
Do you run a printing company?
Give donations to a non profit, charity, or other animal welfare group in someone's name, in place of a gift for birthdays or holiday.
Put all your change in a jar for the local shelter
Put your favorite charity in your Will.
Put your animals in your Will.
Assign some of your stock, or some bonds, to a favorite animal welfare group.
Make sure YOUR animal friends are healthy and happy
Make sure all pets you have or see are spayed/nuetered.
Help a neighbors pet.
Organize a fund raising event.
See an abandoned/loose animal? Is it new in your area
Are there homeless cats in your area?
Volunteer at a local shelter or non profit
Adoption
Foster Care
Rehabilitation
Short term Adoption: Hospice care
Emergency Services
Help with mobile Adoptions:
Going on vacation? Donate time at a local non profit or group.
Help an animal travel to find a home.
Do not support back yard breeders or breeders in general
Join a cleanup committee, or create one yourself!
Don't litter
Don't support circuses or anything that uses animals as entertainment.
Education : What are the local schools teaching kids?
Say NO to dissections or anything that hurts animals or uses animal parts in schools.
Encourage schools to at least provide vegan options on the menus.
Schools should teach the truth about food and nutrition in our schools.
Never post a "free to a good home" ad.
Want to move to an apartment or similar that doesn't allow animals?
Never hunt, trap, bait, abuse, inflict harm, suffering or injury to any other living animal.
Support as many good animal groups as you can.
Outreach
Write letters
Web Work
Create Artwork
Connections
Join a club or animal welfare group in your area.
Become a board member, director, or other leader for animals
Do you have a store, store front, or business that can help in any way?
Encourage your office, or place of employment to allow dogs.
Provide transportation for someone without a vehicle
Brain storming
Grant writing
PSA writer
Emotional support
Find out if your local shelter is no-kill, or how many healthy animals they "euthanize"
Buy through Amazon portals or similar that give a portion back to a charity.
Click on ads, like "google ads" on good animal welfare sites
Add links to good groups and good ideas on your webpage or in your emails.
Vote, of course! And Help Campaign for people running for office.
Make sure people in office are doing the best for all animals.
Stand up for what is right.
Educate yourself constantly...
Make sure that the "Animal Welfare Group" you want to help actually is for helping animals
Look for ethical businesses to do business with.
Rethink everything you buy or do.
Look for the most ECO friendly options available, everyday, everywhere!
Learn to appreciate more of nature, over store bought items.
Don't use toxic chemicals or poisons in your house or in your yard.
Buy only products labeled cruelty free
Don't buy leather, fur, or anything made from animals.
Provide natural gardens for birds, pollinators, and natural critters in your yard.
Go vegan
Sign up for important petitions at Change.org
Send this list to everyone you know.
Let us know more ways to save more animals
info@saveananimal.org
What more will you do to help more animals?
---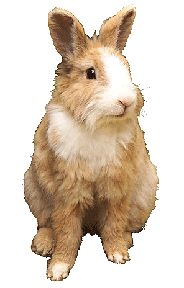 Save An Animals WISH LIST:
Cat food and vet services, ongoing...
Flea Meds: Revolution/advantage multi, ongoing...
Fence and fencing materials.
Cement blocks
Plastic lumber
lumber
Metal pole frame
2' rebar
etc...
Current/ongoing projects include:
Fence repair
Feeding Stations
Steps
Walkway
Maintanence shed